MA-AFO: Carrying an Uncompromising Spirit of Craftsmanship
DARE's Hightest Spec Series: AFO 
AFO comes from the word "aficionado", which describes passionate enthusiasm for a subject, and is a perfect expression for DARE's spirit of innovation and rigorous testing. The logo's monogram style likens the individual letters to a mountain and sun, and is underscored by DARE's logo in serif for an elegant finish. 
The AFO mark will indicate the highest-spec products for DARE's upcoming models, riding with you to the top!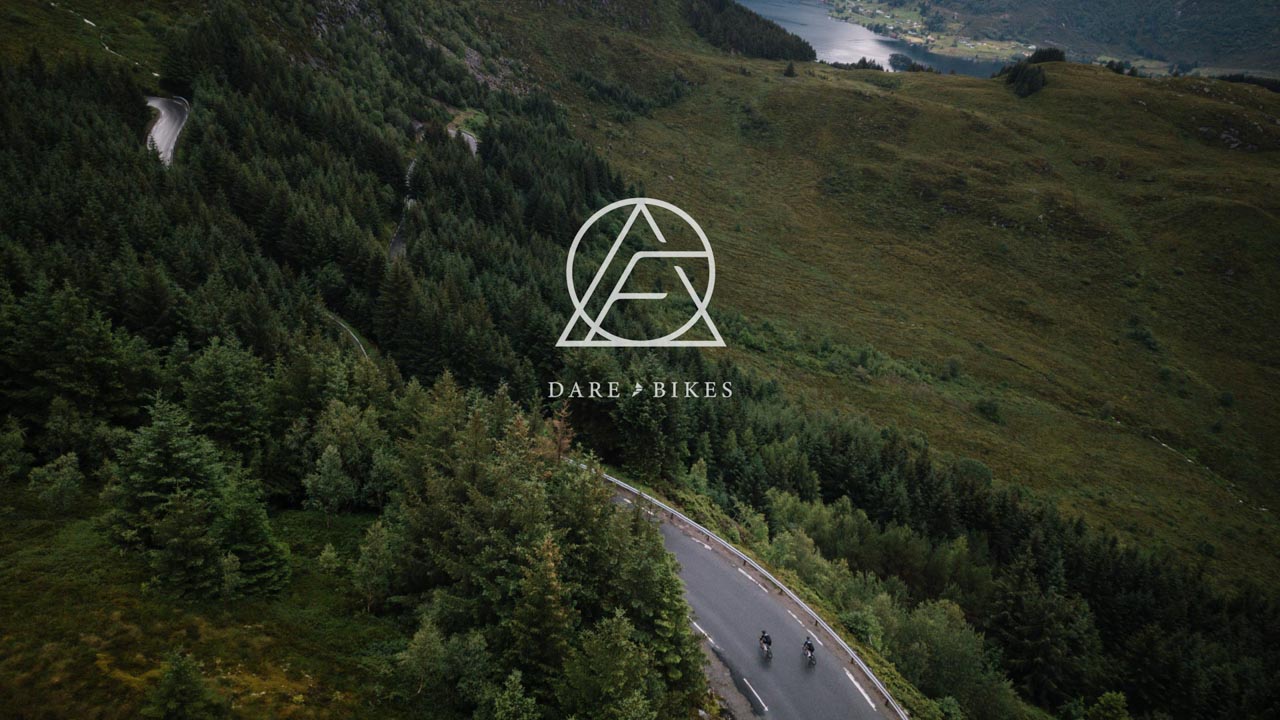 MA-AFO: Avid, Agile, Ace
Introducing the latest all-around disc bike in the AFO series: Mountain Ace, MA-AFO. The Mountain Ace (MA) is DARE's newest ultra-lightweight competitive road bike, a revolutionary ride to reign over mountain roads and races.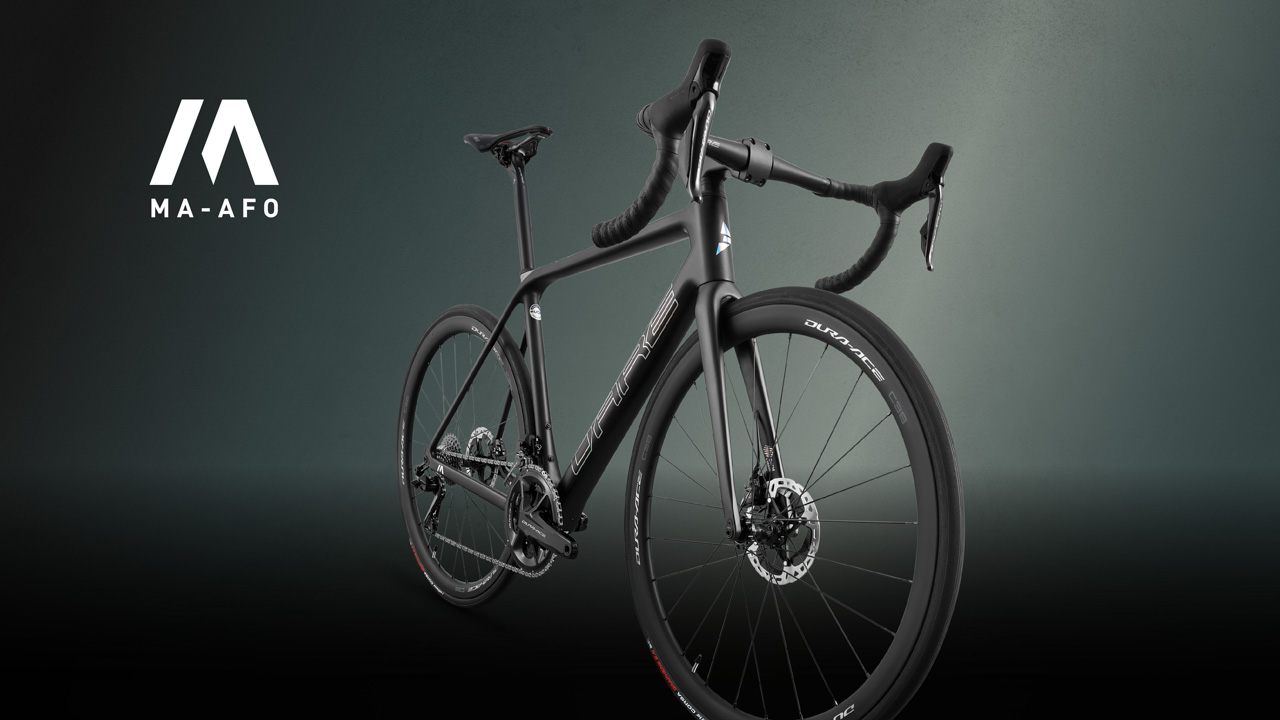 A Revolutionary Material: Graphene
We've used cutting edge materials in innovative technology- Graphene and impact-resistant epoxy resin with prepreg carbon fiber, constructing an even lighter and stiffer frame with increased impact resistance. Compared to previous MR1sDB, the new MA-AFO's stiffness increases by 15%, yet its weight is 15% lighter!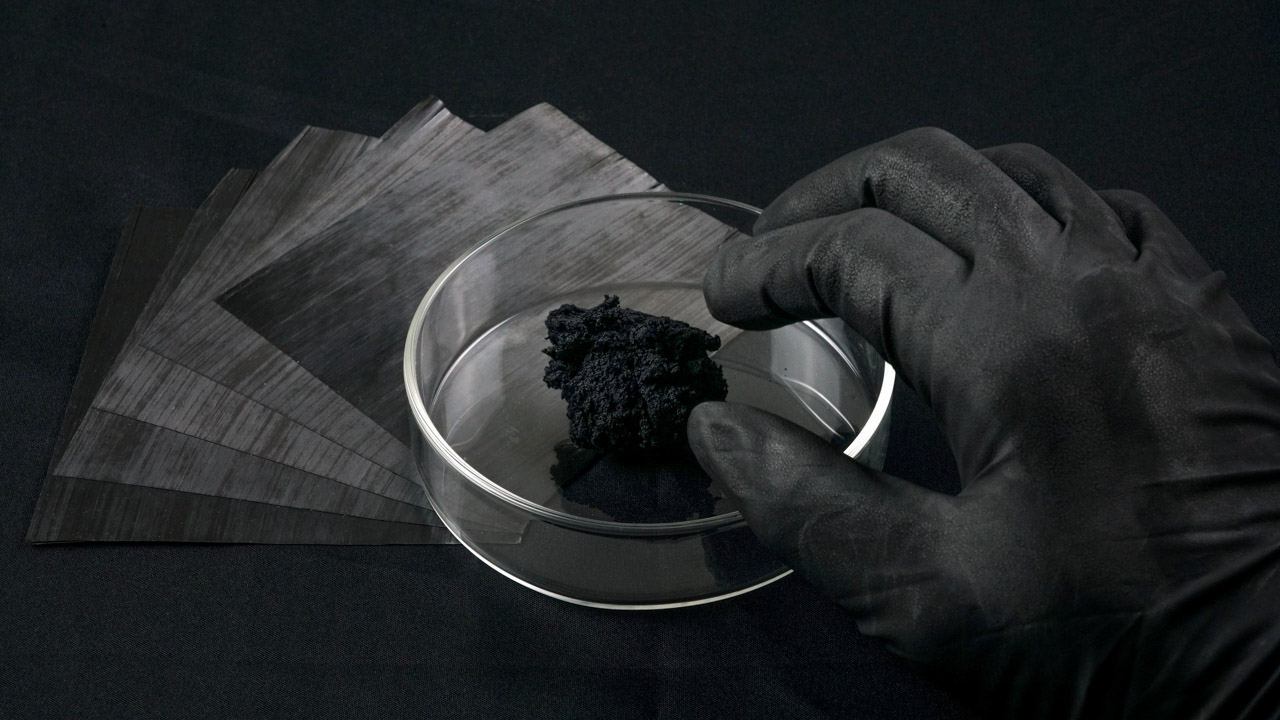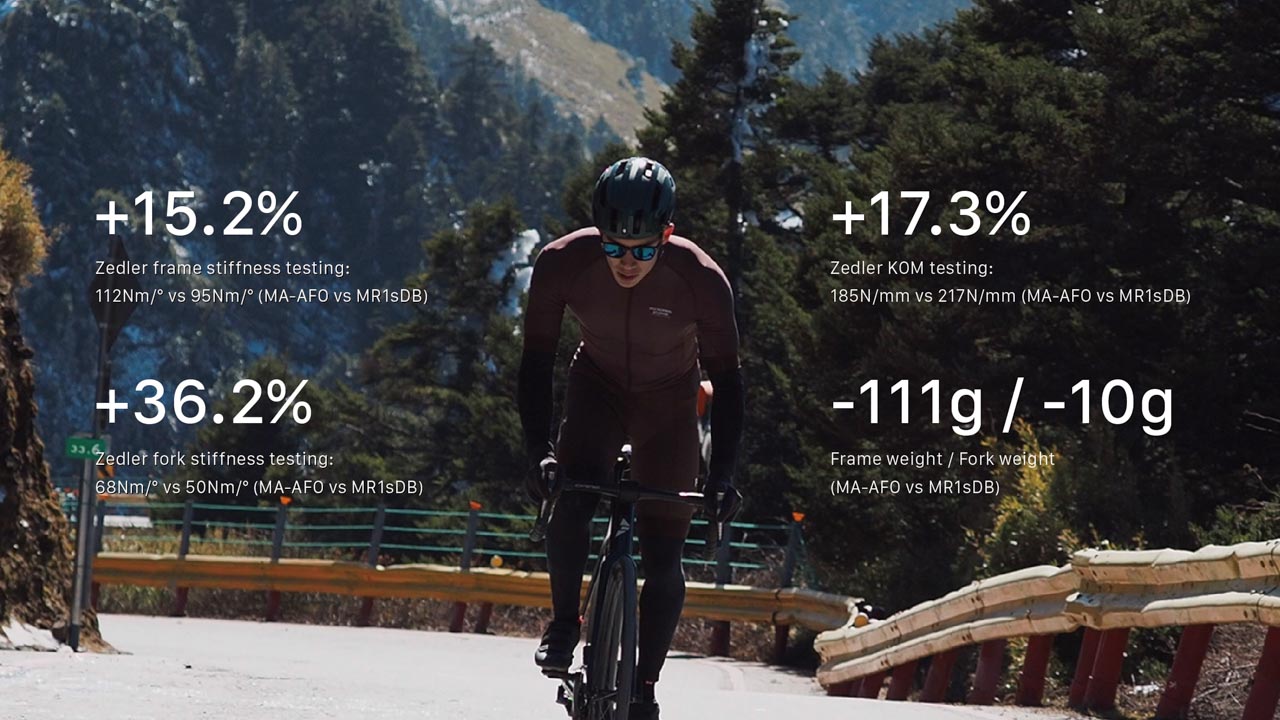 The Most Compatible Design For Various Handlebar Systems
DARE designed a brand new "ACE Handlebar and Stem System" for MA-AFO, featuring internal cable routing. The new Ace stem is available along with lightweight Vetox Ace and Ergo Ace handlebars for all your aerodynamic or light-weight needs. Each component utilizes high-stiffness, M46 carbon fiber, aiding stable power output on climbs or during bursts of speed. 
Every rider has different requirements for their handlebar system. Some value a highly portable, easy-to-clean external routing system, some love the aesthetic of an integrated handlebar and stem, and others choose internal routing systems for an impressive aerodynamic performance. 
MA takes all these considerations into account, its thoughtful design features a clean and modular spacer and cable cover that works with any handlebar system a rider may use.
More Linear, More Fitted, and Easier to Climb With
Based on feedback from the previous MR1sDB and from professional teams, the new MA is adjusted for more linear sizing, and maintain the same reach with a lower stack for better ergonomics. With this configuration, more power output and stability is possible while climbing, as well as improved aero performance when returning to a level road.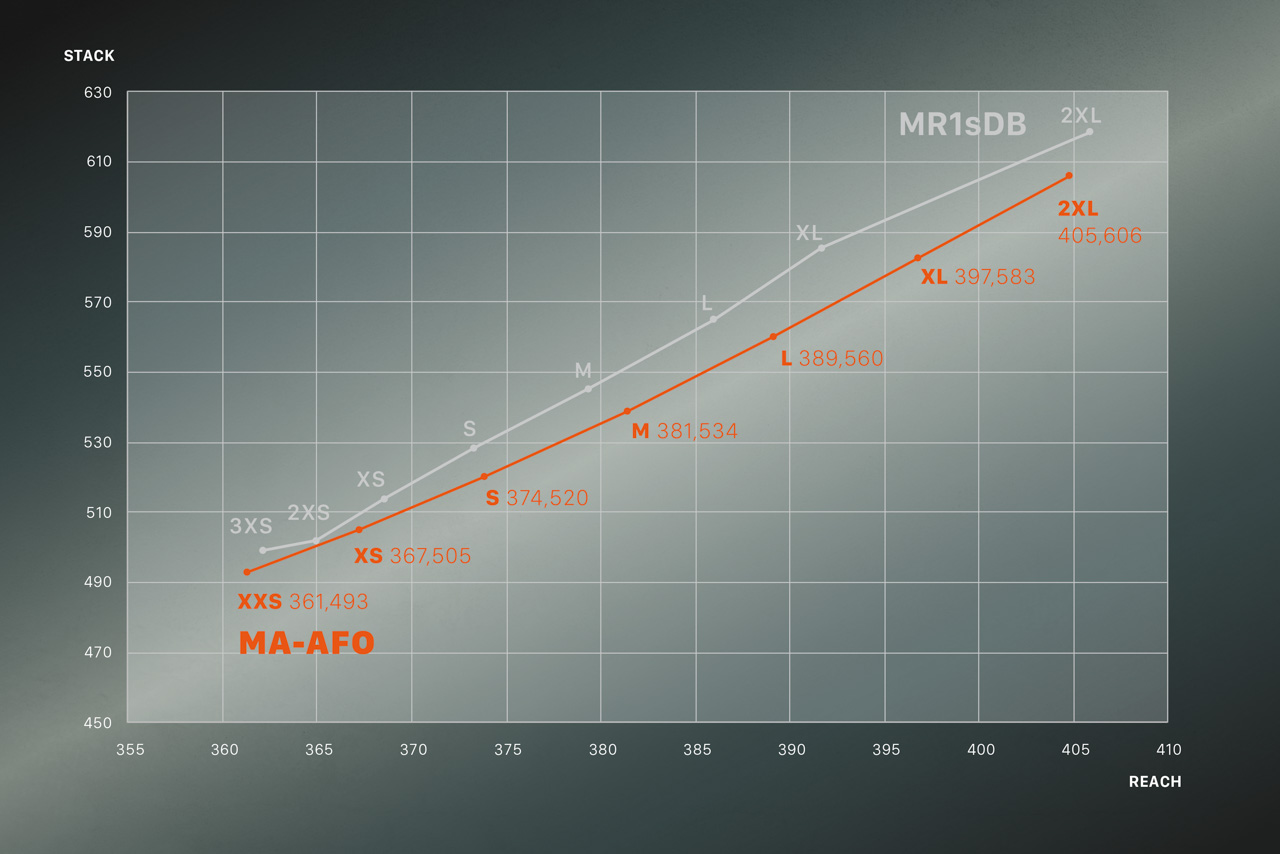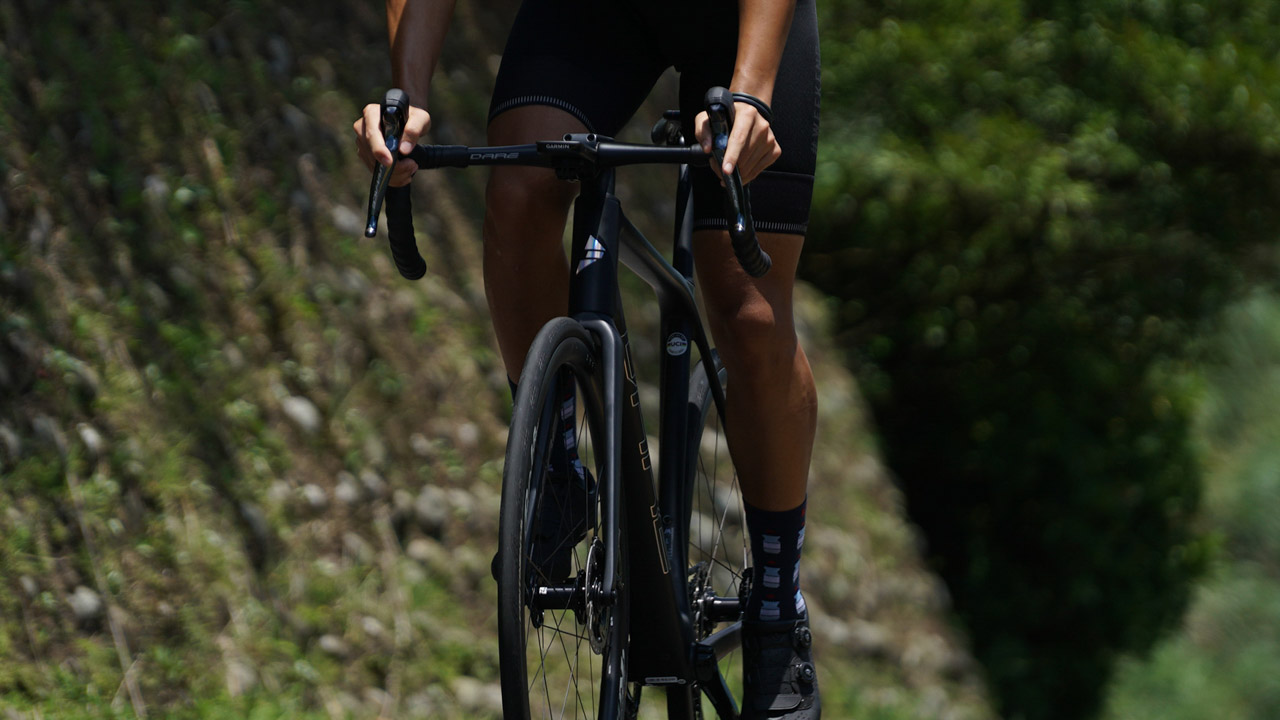 Classic and Pop Color Schemes
Two paint designs are available, Racer Black with its shimmering logo on carbon-displayed matte black signals a bold competitive streak; and Jade Noir shows off a flair for the artistic with a beautiful apricot to green gradient.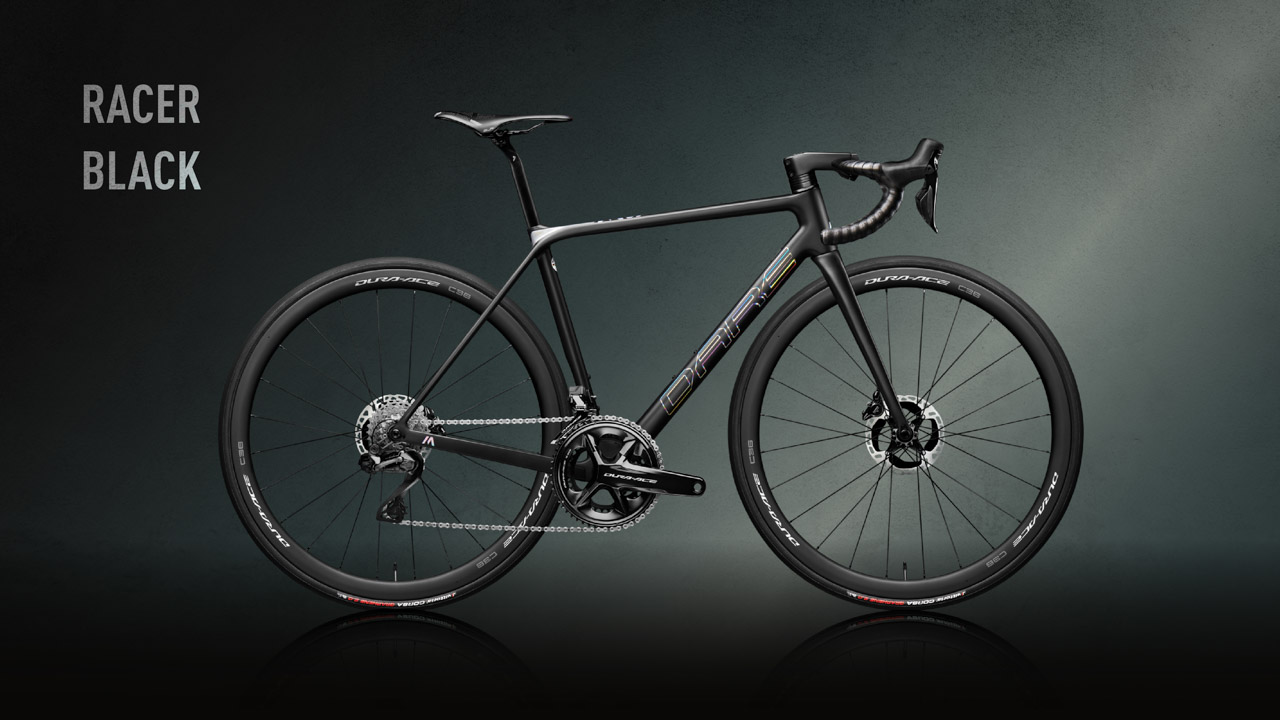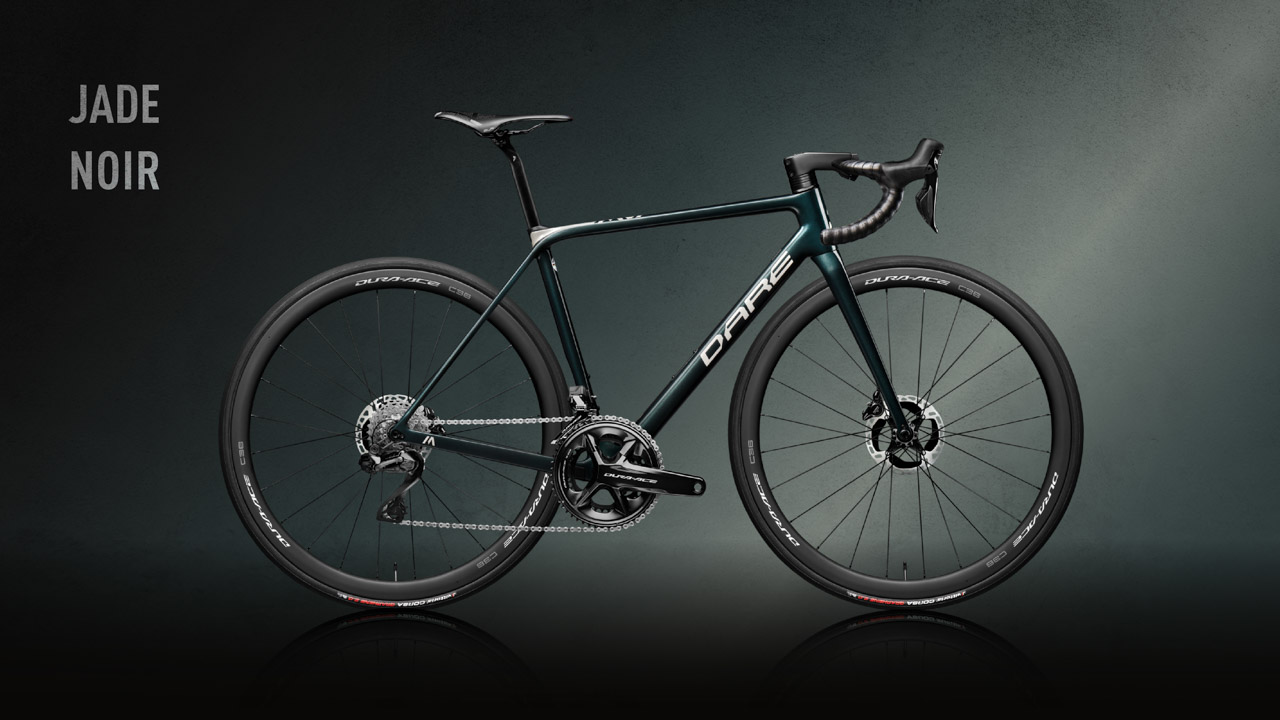 Oh, and one more thing...
Owners who choose to assemble MA-AFO with the ACE handlebar system will also receive our beautifully crafted MA summer racing jerseys! It is built with Italian ultra-lightweight breathable fabrics and competitive fitting cut. Together, we guarantee that you will experience the premium comfort and professional ride with us! This luxurious jersey gift is for a limited time only.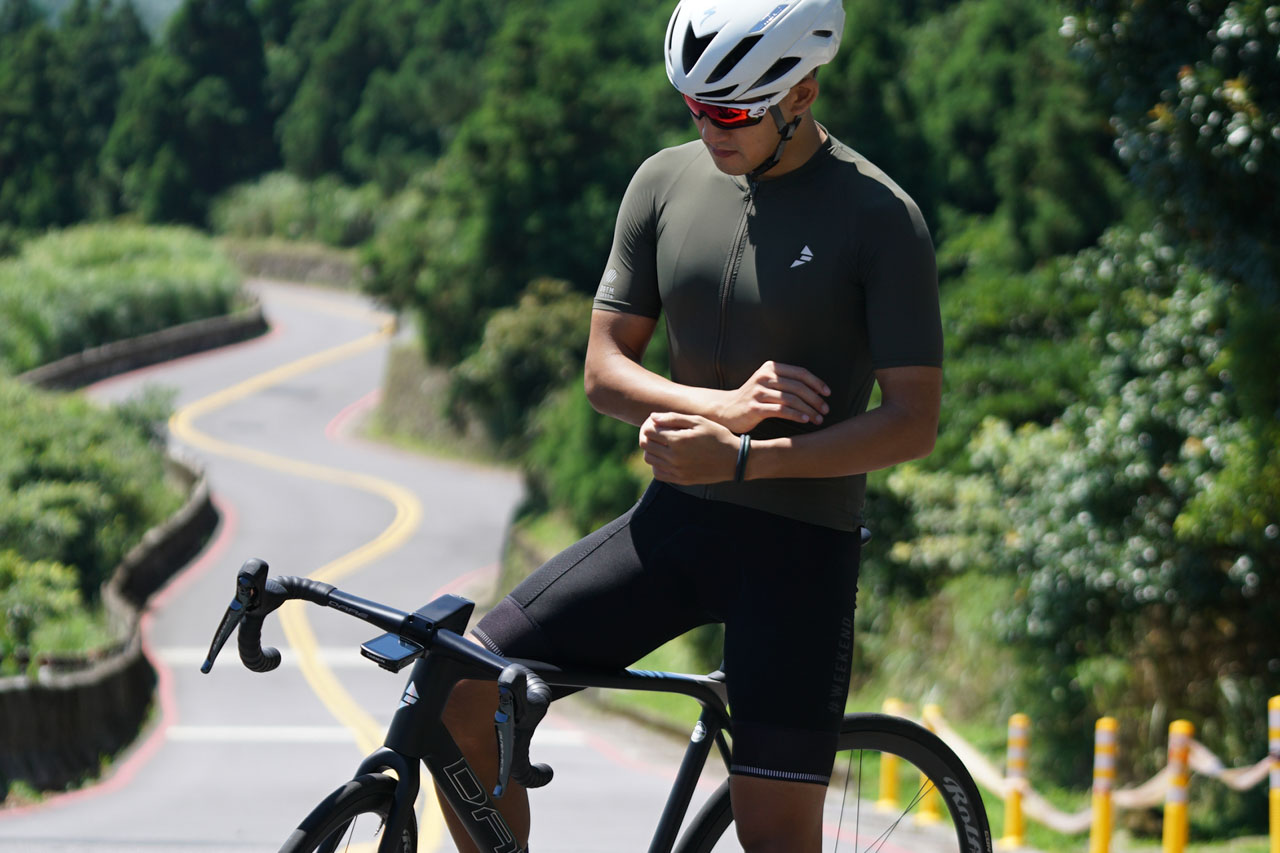 ---